How to deploy a Domain Controller on Microsoft Azure
In this pos I will show you how you can create a hybrid Acrive Directory Domain with on-premiss and Azure DCs.
Requirements
An Azure AD tenant with an active subscription.
A Virtual Network in Azure that doesn't overlap with your on-premises network.
A continuous line of sight between your on-premises domain controller and Microsoft Azure (Azure VPN Gateway, ExpressRoute or an NVA).
Deploy A Virtual Machine
Go to the azure portal (https://portal.azure.com) and login
Create a new Windows Server resource. I Recommened using Windows Server 2019.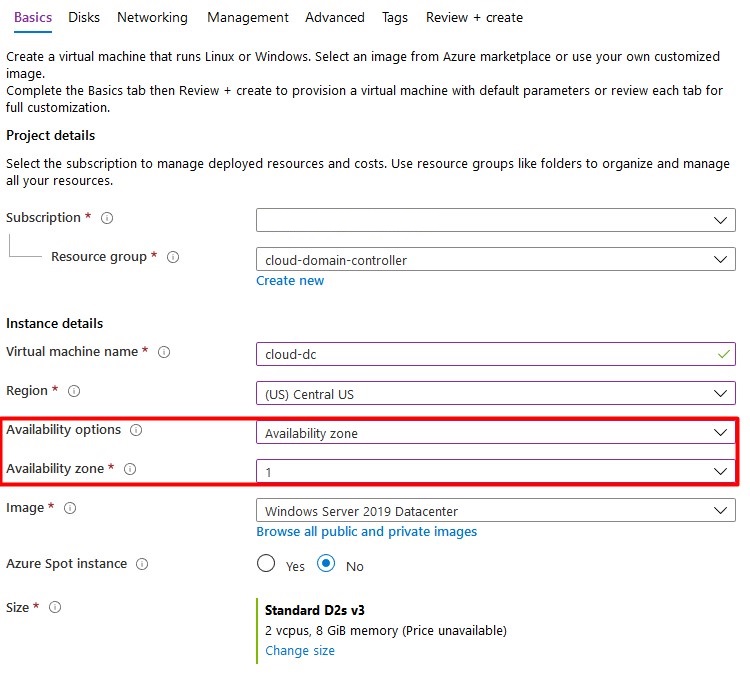 For safety reasons, you should set allow selected ports to none.

Click Next to configure vm disks.
A Single VM without premium SSD's has an SLA of 99.95%. A Single VM with premium SSD's (all disks) has an SLA of 99.99%. I Recommend using premium disks for your domain controller.
Add a second (premium ssd) disk with host caching set to none. This disk will contain the database, logs and sysvol folders.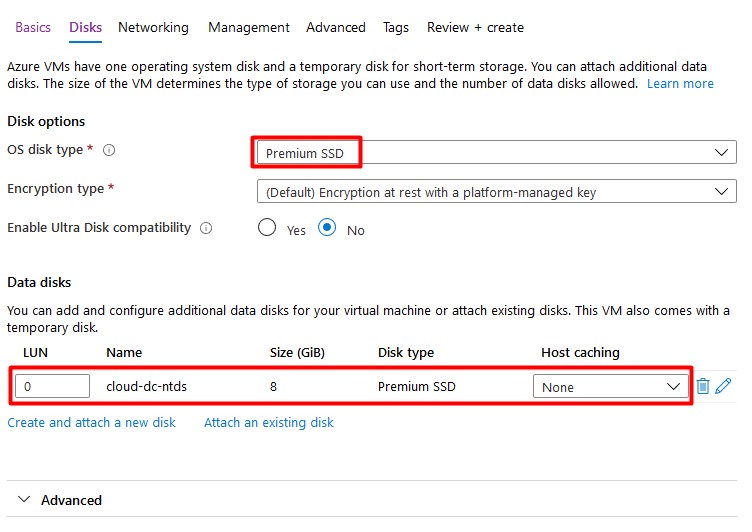 Click Next to configure networking. Attach the VM to your existing vNet that's connected with your on-premises domain. Don't assign a public IP address to your virtual machine as recommended by Microsoft – use a VPN or Azure Bastion to connect to the machine.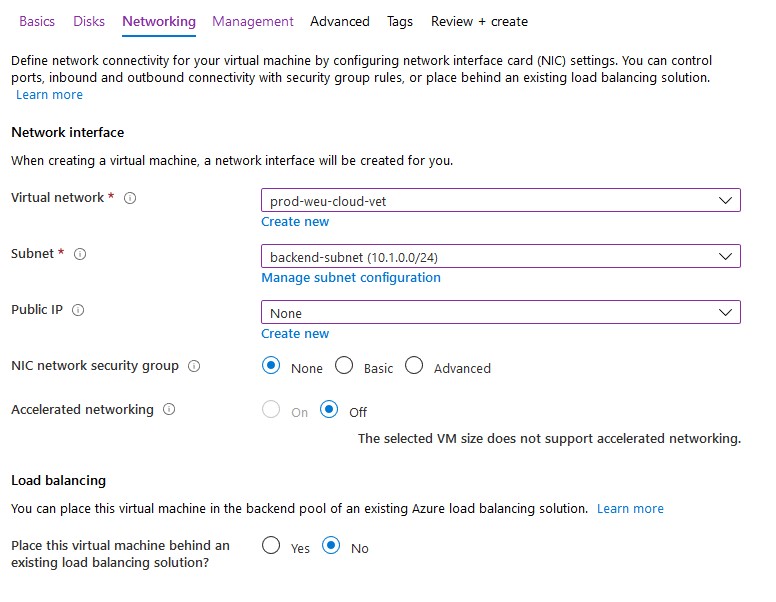 Finish all steps to create the virtual machine. Don't enable Login with AAD credentials or Auto-shutdown.
Configure static IP
The virtual machine must have a static IP address.
Select network interface of your new virtual machine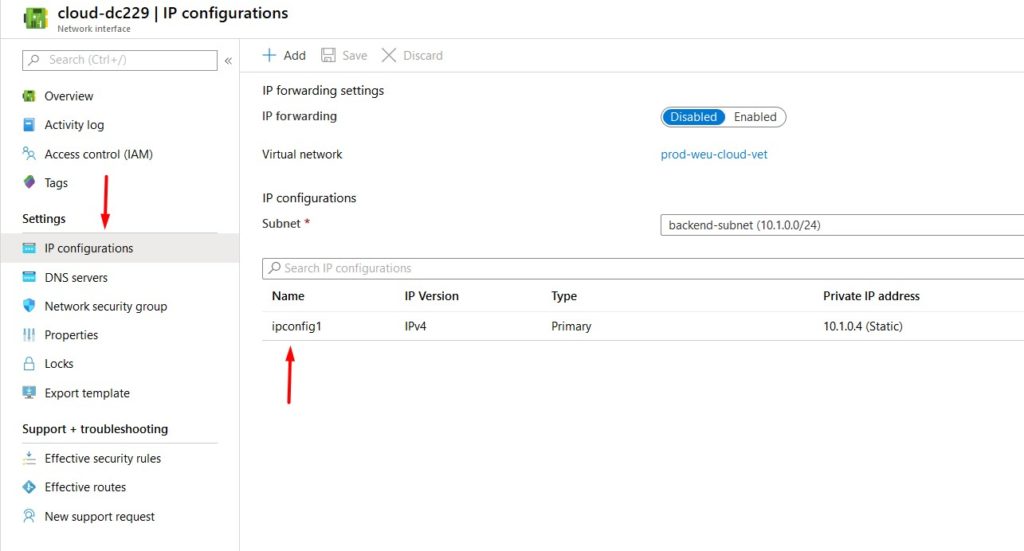 Select Static and configure the IP address. Don't forget to click save – a reboot may be required. You should never configure the static IP address on the VM itself as you do on-premises.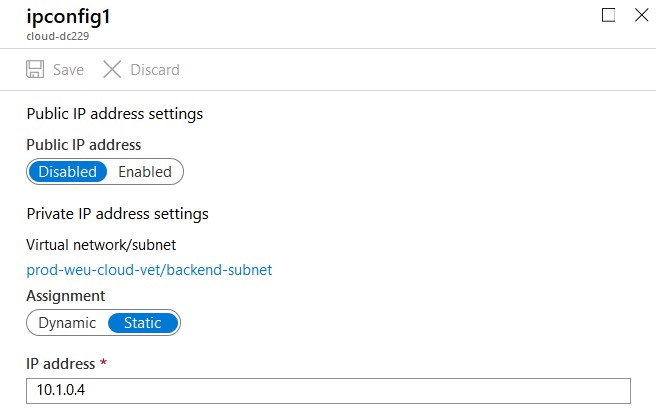 Domain join
Test if you can ping the VM from your on-premises domain controller and the other way around.
Open Active Directory Sites & Services on your on-premises domain controller.
Create a new site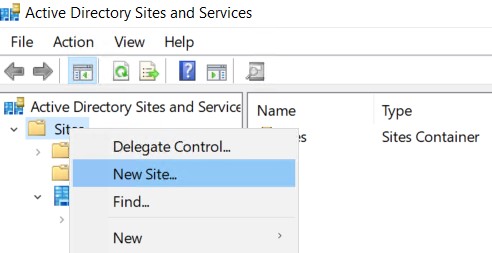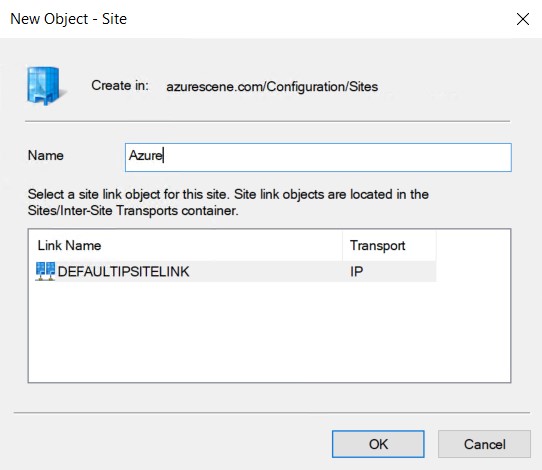 Right click Subnets and select New Subnet.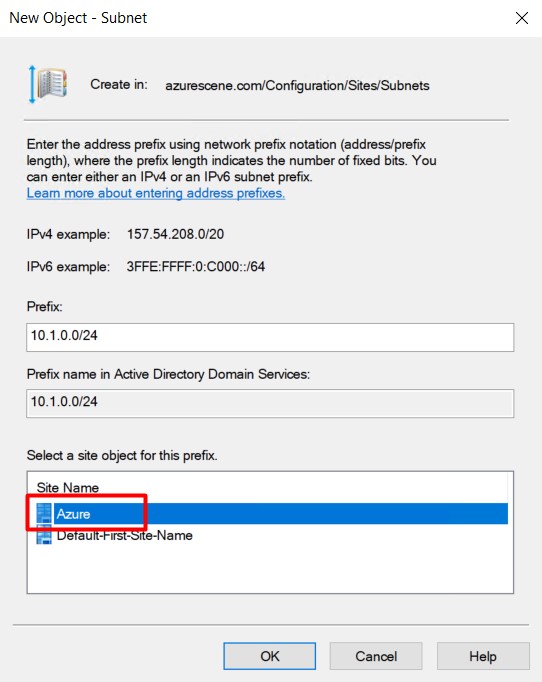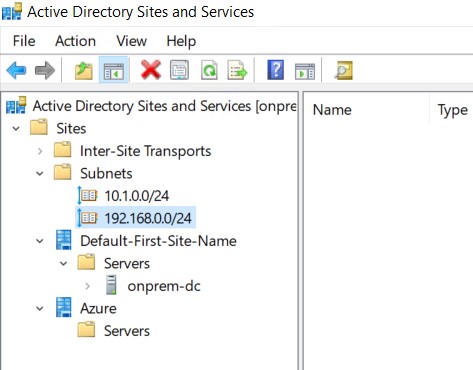 Start Add Roles and Features on the Azure VM.
Add the Active Directory Domain Services role and all necessary features.
Promote this server to a domain controller.
Select Add a domain controller to an existing domain.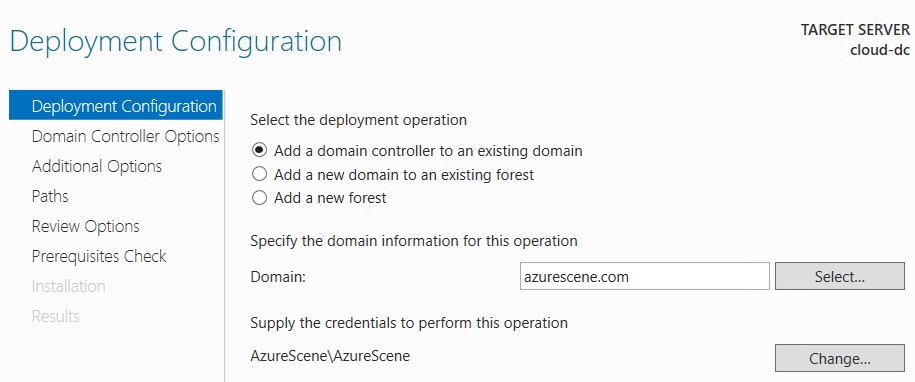 Reboot the virtual machine.
Validate DC DNS Settings on Azure
When the virtual machine is back online, it probably has static DNS servers configured – this happened because of the AD DC roles. Change this back to Obtain DNS server address automatically.